For a considerable time now, the bestselling air vent fitted with an Alcantara-clad framing is part of our supply programme.
However, we found the design of the centerstack of the dashboard was incomplete. That is why we now also sell the bottom vent, also upholstered with Alcantara.
This also creates the well-balanced image that the high gloss black panel of the radio/AC is fixed between Alcantara components. In reality, this combination gives a pleasing premium design boost, as well as a reduction of the amount of plastic in the interior.
Original stock for comparison: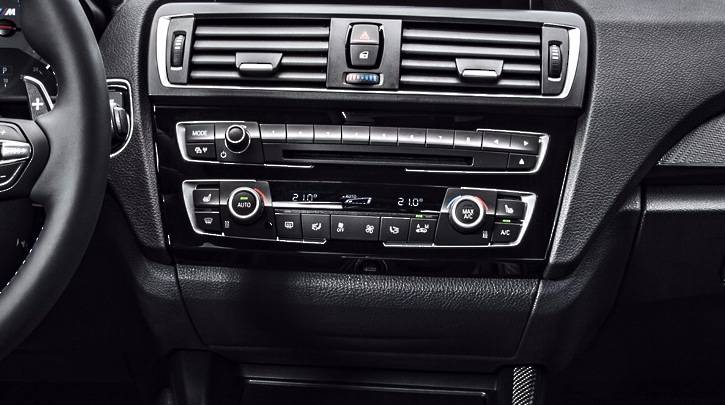 The threading used is shiny.
We only use the original yarncolors.
Also available in the Alcantara colours: Red , Estorilblue and white
Installing is quite easy and only takes about 20 minutes.
Made in the Netherlands
Not suitable for the new dashboard (June 2017)
Upon request you can send us your ventilation grid (if 100% in original state). We will then refund you €106,-